Jamie Anderson donates prize money to environmental group
We did not seek permission to re-post but consider it 'fair use' to re-post in full and credit the original source. Please get in touch if you are the original author and would like the post altered or taken down -The Editors.
---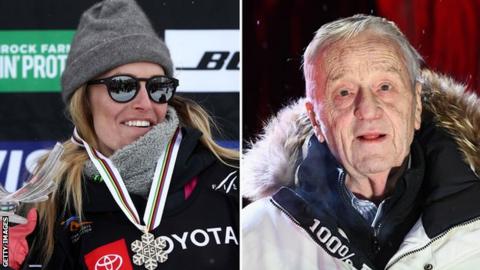 American snowboarder Jamie Anderson has donated her World Championship prize money to an environmental campaign group.
The donation comes after the president of the International Ski Federation (FIS), Gian-Franco Kasper said there was no proof of climate change.
Anderson, 28, said Kasper should:
"not share his unconstitutional ignorant opinions".
Kasper, the head of the FIS for more than 20 years, has since apologised.
In the interview with Swiss newspaper Tages-Anzeiger, Kasper also said he preferred countries run by dictators to host competitions as they:
"can organize [big] events… without asking the people's permission".
Anderson, who is the Olympic slopestyle champion, expressed her disappointment in an Instagram post:
"For him to be so reckless with his words, ignorant and such a negative influence breaks my heart.

Instead, he should practice being a leader for a positive future.

I thought of dropping out of The World Championships, but realized I'd rather share my thoughts with the media and fans and use my platform to share a more positive message."
More details of this story are available...