Web version here
The last few weeks have been frantic, frenetic and fabulous. The groundswell of awareness and support for XR continues to grow exponentially. Well done, Team XR!
XR is full of admiration and respect for the children and young people who skipped school to make their voices heard across the globe on Friday, March 15th. They are so right and so justified to shout about the state of the planet they will inherit. The numbers who turned out were staggering. We salute and support you! More in the main newsletter.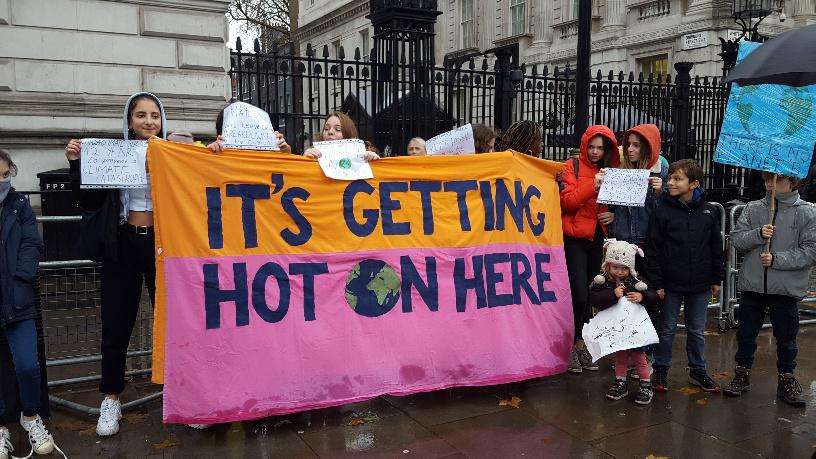 And so we move towards the upcoming Dover blockade on 30th March, described in the main newsletter as 'one of their most turbulent actions to date to highlight the extreme vulnerability of the British people to our food insecurity.' Climate change will without doubt induce famine – something barely touched on in the mainstream media.
To more practical matters… we have a useful new form – Integration's latest way for working groups to ask for more volunteers (replacing the old method which involved writing a role description) which will be put on this page.
There are also rumours that the tech team, after weeks of hard work, will be unveiling a new XR website in the near future.
Online Meetings
Does your working group use online meetings?
Do you sometimes struggle to find room for a meeting-slot in the Goto calendar?
Have you ever had your meeting cancelled by another group who wants your slot?
If you've experienced any of these problems, please be aware that as well as the Goto Meeting account, XR also has 4 separate Zoom accounts which can be used for working group meetings. If you'd like to have the login details for one of these accounts, please email tech@rebellion.earth
The legal team has spent quite some time producing this; a document that contains valuable expert advice and information about your legal rights if you are arrested. Do read it if you are thinking of direct action and are wondering what to do – and what you need to know – if you are arrested.
From Lynn Michell:
I'm the enthusiastic novice now in charge of this newsletter, replacing the overworked Doug. I'd love each group to nominate someone to be responsible for communicating with me and for getting reports and longer pieces in. Some photos and artwork to go with your pieces would be very welcome to make the newsletter as buzzy as your real life activity.
My sincere thanks to all who've found time between the planning and the plotting and the protests to send in reports for Inside XR #4, even as we move with passion toward April's momentous events. It's important we all keep in touch.
Thank you for reading this.
Internal news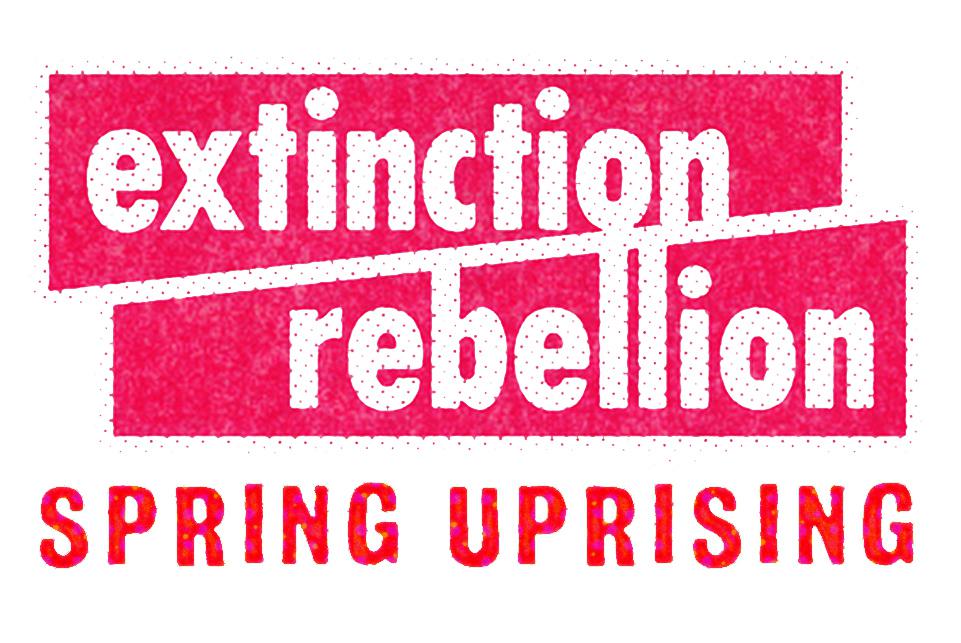 Actions, Art and Logistics
Actions
Art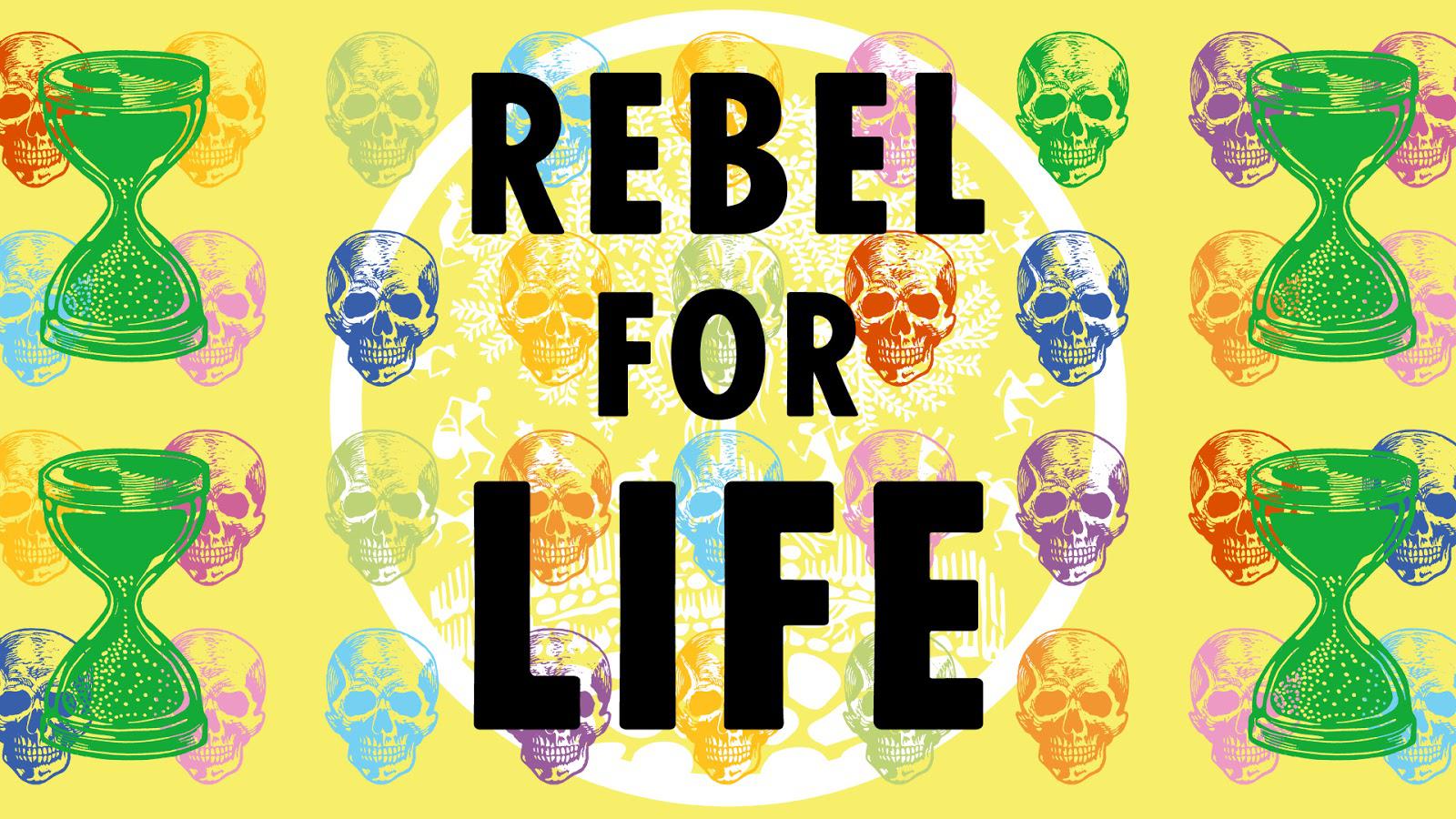 This is what we've been up to:
Rolling out a very serious flag manufacturing program and new patches
Producing 100s of thousands of beautiful new poster and flyer designs for promotion of April's rebellion!
Finishing the new website – almost there!
Arts and cultural groups are expanding, putting pressure on institutions to declare emergency and hosting workshops to train ready for a performative rebellon.
M&M
Social media
We've passed 70k followers onFacebook, and over 55k onTwitter – thanks for your support! We've also shot up to over 40k onInstagram, partly thanks to interest from the schoolstrikes and a shoutout from Jack Harries, a filmmaker and influencer who was arrested with the #Petroleum9 for blockading International Petroleum Week in London.
NEW EVENT UP! We're kick-starting the callout for aworldwide week of MASS FLYPOSTING to tell the truth on the climate emergency and ecological collapse, starting from March 30th in the lead up to International Rebellion.
Over 10,000 Rebels are already listed as Going or Interested to the Facebook event forInternational Rebellion event starting April 15th – but we want MORE, so invite all your friends! This takes two minutes, but it could be the most important thing you ever do on social media, so please do it. Together we change the world!

Press
The press team is working hard to keep up with covering the many events now happening and upcoming. Alongside the usual writing of press releases and liaising with journalists, we're also looking to place features in publications outside of our normal audience, so that we can reach out to and bring as many people on-side as possible before we get into April.
Blog
Calling Affinity Groups to share their stories for the international XR Blog and beyond.
Are you part of an affinity group that has participated in direct action? We ask for your stories of courage, struggle, compassion and collaboration, of whatever you have experienced together, from when you first formed to where you are now. This is an offshoot of the #HumansofXR project, to show the world that this movement is their moment too, and demystify NVDA to encourage more to get involved. Creative writing and mixed media all considered. Please email xrblog@protonmail.com with your A.G. name in the subject line.
If you are interested in being a photographer/videographer of your affinity group's ongoing story, particularly in April, please email francesca.xr.media@gmail.com
Please get permission from all AG members before printing names publicly, or choose pseudonyms.
Additional blog news: we are considering expanding our remit to cover more than just XR, to be a blog space that brings together all radical nonviolent civil disobedience movements that are happening internationally, to promote greater solidarity and revolutionary cohesion moving forward. Get in touch to give your views on this either way, as we are yet undecided.
Note that the international blog is separate from the main XR websites, so we have a lot of freedom and tactical manoeuvrability. (What a great word!)
Newsletter
Through the amazing work of those who've joined us, the external newsletter team is excited to be on the very cusp of regular weekly output. We're also really happy with our new International Highlights section which showcases the sometimes under-appreciated global magnitude of XR. Going forward, we're hoping to grow the team to include a role focussing on readership growth. If you'd like to include an announcement in the next newsletter, please email xr-newsletter@protonmail.com.
Regen
A sanctuary space is now ready in our London offices, hosting regenerative workshops, massages and healing sessions. Our kitchen is also opening up on Wednesday with an inaugural pot of soup! Any London-based healers/space holders/therapists/masseuses/cooks wanting to get involved, please contact Iain on xlaieounr@protonmail.com
Land and Respite
The UK network of respite hosts continues to grow. We continue to receive enquiries from individuals, places and organisations who want to support Rebels. It is also nice to see more requests for respite coming in. Please keep them coming. Look after yourselves! Please get in touch at xr-landandrespite@protonmail.com if you know anyone/where that would be interested in growing this network, or if you would like some respite time in an XR person's house, resting up and being fed. We have hosts all over the country, including near London.
In preparation for April and all future Actions/Work, the team is building a new database of Land Support around London. This will include all common land, parks, open spaces, land squats (or potential), farms and private holdings where Rebels are free to roam, organise, take respite and engage in civil disobedience. Longer-term into the autumn and into 2020, this City Support Belt could potentially provide a larger strategic role. This is just our intuition, so it's up to all of you, especially strategy people, to think of how this could be useful, if we're right!
We are also exploring which sites around the city could welcome Earth Marchers on their way into the centre.
Watch this space as we develop a Land Support map for London for all Rebels to use.
We are reaching out to the horse-drawn community, to see if any would join the Earth Marches to provide support (carry bags/food/tents/people) and perhaps join us in the middle of London mid-April. We have put a call out, but if any of you have direct links, please get in touch. Wouldn't you like to see a bunch of horses and wagons in London? And a big pile of horse-shit in Parliament Square? Help us make it happen!
Finally, we urgently seek a techy person to maintain our Land and Respite map of the UK, and to begin and maintain a Land Support map for London. This is a new volunteer role. Please get in touch if you can help.
Legal
Please come to our Arrest Watch Training this Sunday 24th March
It will give you the skills to prepare you and your group for arrests at actions. It will be a day of skilling up so that the next time you are out on the streets and someone gets arrested next to you, you'll be able to support them. It's also about skills for the action day so that there's a framework in place to support arrestees on the day itself and to get ready for post arrest. Please send 1-2 representative(s) from your local XR group down to this training so they can skill their local rebels up in how to watch arrests. There is a lot we need to get through so prepare yourselves for a full-day training.
Bring some food so we can have a shared lunch together – we're looking forward to training with you!
Talks and Trainings
In February, Events Organisation has helped to set up 36 talks and 22 NVDAs. In March they organised 41 talks and 20 NVDAs. And these are only the ones we know about… which is pretty amazing!
If anyone else is organising speaker trainings or NVDA Train the Trainers, please do get in touch with eventsxr@gmail.com so that we can put them into our calendar and get as many attendees as possible.
Festivals group has confirmed 8 festivals over this summer. We'll be there with our Rebel Rebel tent including Noisily, Shindig, Glastonbury, Byline, BlueDot, Wilderness, and Boomtown!
We are looking for more volunteers to join our Events Organisation team from different regions.
Other than that, we've finalised our new talks and workshop scripts in time for April, and now we're ready to go on all fronts! We are looking to decentralise even more by helping to support more Talks & Trainings working groups of Local groups, all thanks to Robin's new Local Links idea.
Communities
Regional Development
The regional development is pleased to welcome aboard a raft of new super proactive regional coordinators in the South East, South West and the North! We are now setting up regional art factories across the UK to ensure that the rebellion is fully equipped and colourful in April. Local groups are now preparing themselves for April by gearing up with more talks and NVDA trainings. We are still looking for regional coordinators in the Midlands so if you are keen and prepared to give just a few hours a week then please contact us at xr-regionaldevelopment@protonmail.com.
Integration
The main priority within Integration is bringing in committed volunteers with regular availability into key organising roles for the International Rebellion. We've advertised loudly for new volunteers and are inviting working group coordinators to update us on current requirements using THIS online form.
Tech
The Tech group has been working on a number of projects including bringing a new ticketing system online for tech support requests at tech@rebellion.earth, bringing our Basecamp system more in line with the Self-Organising System structure, getting our new website up to production standard, and increasing security and data protection across the XR organism. Talk about a busy month for Tech!
International Support
The International Support team has been working on facilitating conversations among different national XR teams in different countries and to build more connections across the international network. We're working on twinning city/local groups and bringing representatives from specific work areas such as Media and Messaging together with similar national working groups in other countries to make sure that folks internationally are as up to date as possible with one another.
A European gathering has been organised for the 30-31st March in Brussels, bringing several national teams from across Europe together for the first time in the same space to meet face-to-face.
Finance and Fundraising
"Calling All Rebels" at the beginning of March gave a huge boost to our Crowdfunding campaign: an extra £40,000 in 10 days. But we are not there yet. Tell people around you that we have a rebellion to fund!
For donations, click here
This is an extract of what donors wrote:
"Extinction Rebellion is the Earth's last best chance – so there's just no choice – we're donating what we can afford and will be in London for the 2 weeks" – Jenny
"inspirational work – gives us all hope! Thank you to everyone who puts themselves out there to change hearts and minds" – Margaret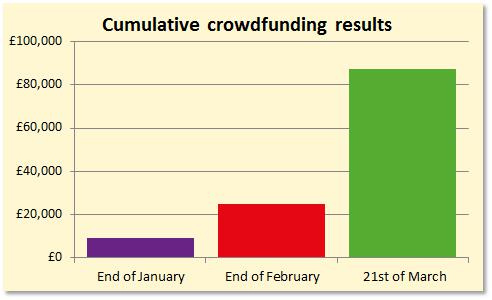 Self Organising System
We have a wonderful new, visual version of the XR Organism which shows who is a coordinator in different working groups. Check it out here.
Recently our recommendations for an XR Constitution were approved by the Anchor Circle. An exciting step towards a functioning Self Organising System! Curious about what the Anchor Circle is? Check out our explanation post here.
We are delighted to have a few new members on the team who will be looking at how we can share the SOS system with local groups, general trainings and to structure our debrief/feedback systems.
Please make sure you send us all the key documents and videos for your group to add to this spreadsheet. Info on how to do this here.
If you need help setting up the SOS system in your group please get in touch with xrmandates@gmail.com
SOS out!
Briefing: What's faith got to do with Extinction? Learning to hold the world in our hearts
(mothiur@neweconomylaw.org, skeena0408@hotmail.com)
We live in a secular society where, for the last few hundred years, affairs of the heart and spirit have been firmly kept separate from the "worldly" affairs of power and politics. And yet many are longing for a deeper connection to one another and enlisting in actions of civil disobedience. This demonstrates that the craft of civil disobedience as a powerful force for societal transformation when held from the heart and with the intention of non-violence (see in particular Mark & Paul Engel's book "This is an Uprising").
We're a group of people who practice our faith in many different ways: Jewish, Christian, Muslim, shamanic, healing practices, meditation, humanist and 'nothing in particular', to name a few. We have already developed several strands of action. Our first activity was to support a civil disobedience action, the 'Blood of our Children' on 9 March when some of our group held space at the beginning of the procession and helped hold the "field of intention" as we all gathered to hear the children and youth speak their truth.
One comment on the event: "This was an extremely moving event – more than I imagined, to be honest. And in part to this holding of sacred space."
Creating "sacred space" may be no more than just telling people to put a hand on one another's shoulder as we gather together, a remembrance of touch and togetherness uncommon in our atomised culture, the "sacredness" coming through an alignment of intentions through an action that, in its own small way, opens the heart.
We also now have an online "intention field" Facebook group, "Holding the World in our Hearts", which we invite you to join. Together we hold the intention to move through our planetary crisis with "love in action" and "love in stillness". We lean into the riches of our imagination and curiosity and through our hearts into leadership. Please join us and dedicate your sacred practices to this vision. We are planning regular 'virtual meetups' where we can contribute our love, our intentions and our spiritual and heart-led capacities for creating a more beautiful world. Please join us!
As we move towards International Rebellion, we intend to build our supportive capacities for working with civil disobedience action. We are also reaching out to faith communities in their churches, synagogues, mosques and other spiritual centres to invite them to the International Rebellion, to demonstrate "love in action" from each of their perspectives and help XR become a fractal pattern of the dynamic diversity we need to be. We are also supporting XR through creating materials to help in the transmission of "XR's DNA". We gave a taster of what we hope to bring to such DNA transmission training at the Spring Rebellion. There are plans for this to be rolled out as a "train the trainer" set of materials.
One member of our group is a professional who is not of any particular faith and said he felt a little bit excluded by many in our group who are on "journeys" of spiritual transformation. When he heard the statement below he felt it spoke to him, an ordinary guy in a job he liked and wanted to keep, but who felt fear at what he was hearing, wanted to protect his children and wanted to be reminded of what was important in life as it was easy to forget in a busy and stressed life. So finally, we would like to hear your thoughts on this: Does this speak to you, would you like to hear it read out at the beginning of the Regen Statement for XR meetings?
If you could please take 1 minute to answer "yes/no/yes with minor amendments" in this poll that would be AMAZING:
A Collective Intention:
Let us take a moment, this moment, to consider why we are here.
Let's recall our love for the whole of humanity, in all corners of the world.
Let's remember our love for this beautiful planet that feeds, nourishes and sustains us.
Let's recollect our sincere desire to protect all this, for ourselves, for all living beings and for generations to come.
As we act today, may we find the courage to bring this sense of peace and appreciation to everyone we encounter, to every word we speak and to every action we make.
Thank you for turning up.
If you would like to be involved in this group's activities please contact one of the coordinators, Mothiur or Skeena, or join the Basecamp group click here.