With the clock ticking down to International Rebellion starting 15th April, XR's Earth Marchers may have blisters on their feet, but spirits are soaring as they approach the capital from north, south, east and west.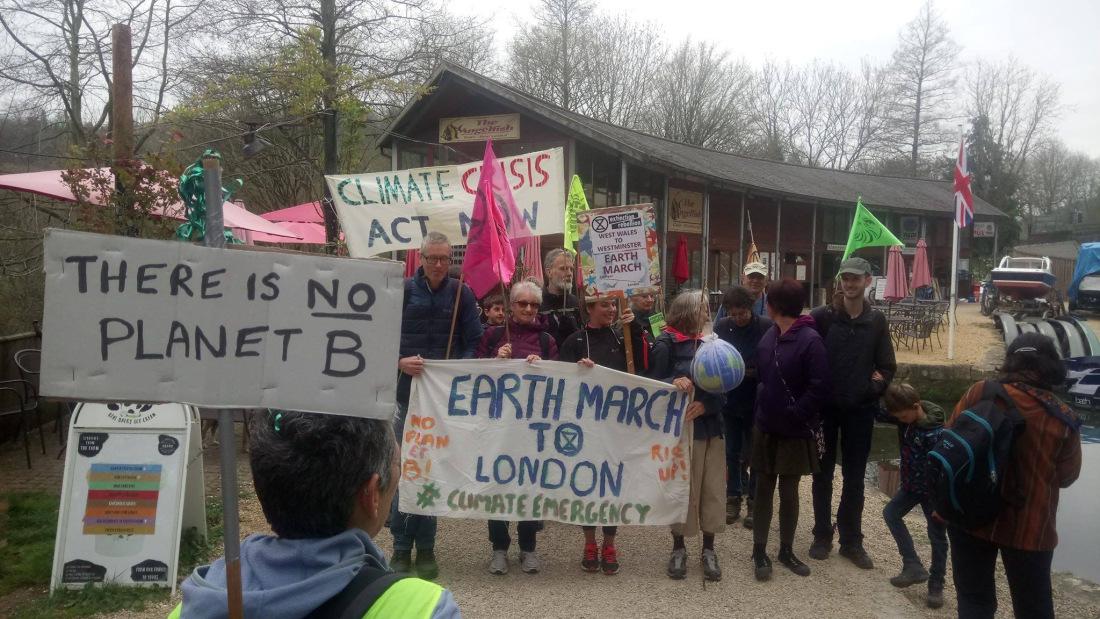 70-year-old Jackie Dash from Truro was among those who kicked off Extinction Rebellion's'Earth March: A Pilgrimage for the Planet' last month.
"Our cause, like those of our predecessors who
have marched in order to be heard and witnessed before us, is founded in an
urgent plea to those in positions of power and control to listen to the voice
of the People. We are marching for the future of the land beneath our feet, our
winding rivers, our shorelines, the oceans and the very air we breathe."
Since
the Cornwall contingent set off, more than a thousand people from across the country have joined groups from in
Brighton, Colchester, Norwich, Nottingham, Oxford, Ashdown
Forest and other urban centres, buoyed by the enthusiasm and generosity of friends
and strangers along the way who offered food, accommodation and moral support.
The Cornwall group continued through Bruton, stopping
by Yeovil MP Marcus Fysh's office, while the Bath and Bristol group passed
through Bradford on Avon and Devizes: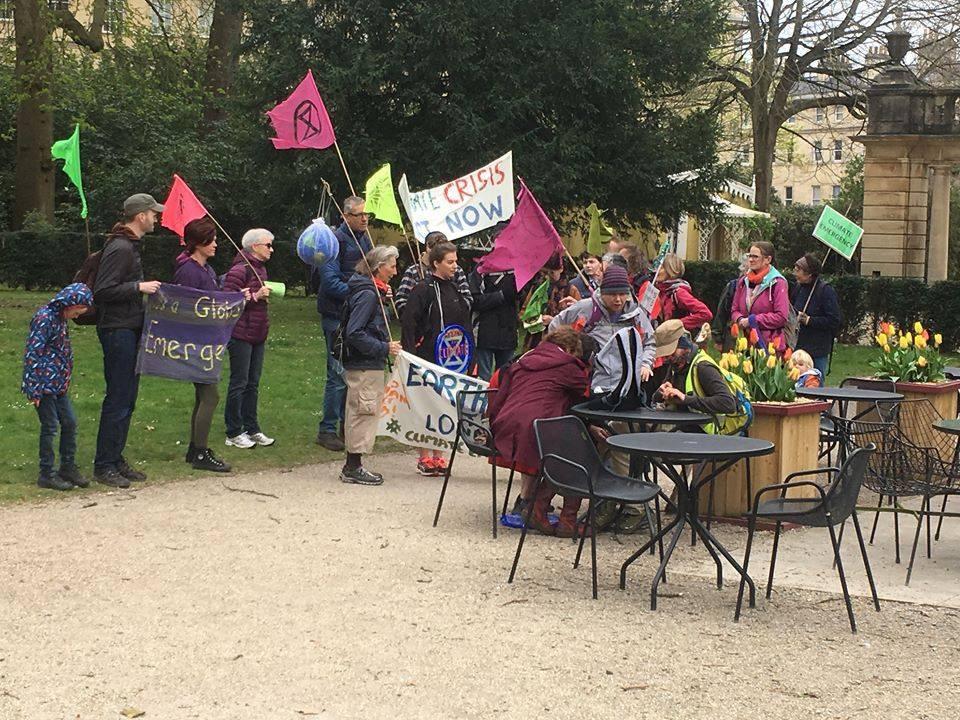 Other groups started out from Cardiff, Manchester, Peterborough, Cambridge and Brighton, meeting curiosity, support and goodwill en route. Rosie Jones reports that those who joined from Wales now "have blisters on their blisters" and shared this photo of Bed Time, Earth March style: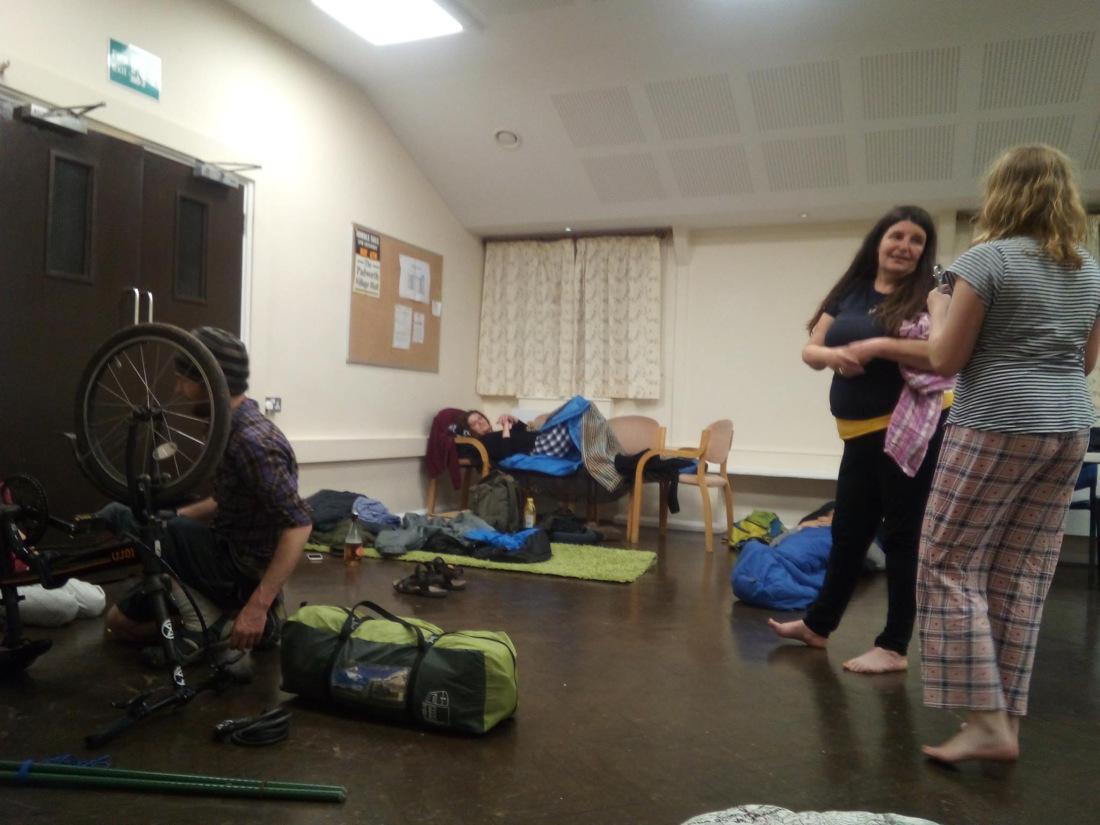 "We march for our children who, unless we are
heard, might not live to know the Natural World, the richness and diversity of
this 'Blue Planet' as we have been privileged to know it: these lush, green
Islands as they are today. We march for the millions around the world already
suffering the cruel and destructive effects of this ecological emergency." – Jackie Dash.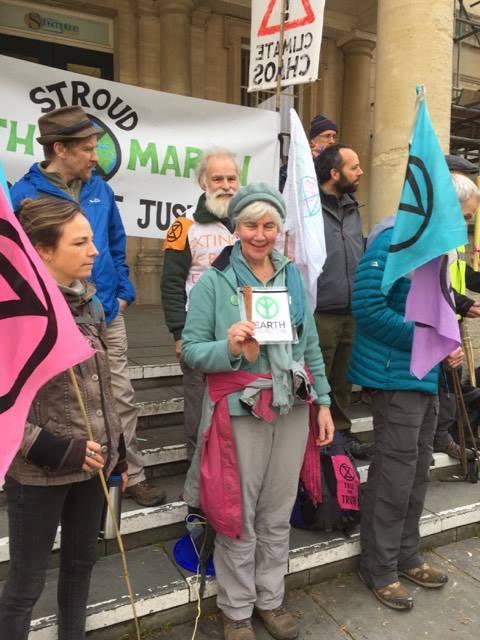 IT'S NOT TOO LATE TO JOIN IN!
See here for a developing map of Earth
March routes.
And if you're already in London on
the 14th of April, please consider coming to support our incredible Earth Marchers. They will be
staying at sites around the edge of London over the night of the 13th, and on
the 14th will be greeted by a welcome reception at Hyde Park which will include
speeches, music, dancing and food. Marchers and rebels alike are encouraged to
set up tents to stay in Hyde Park overnight, ready to join the rebellion as
soon as they rise in the morning.
We'll see you there!